A Fairtrade School
We are a Fairtrade FAIRACHIEVER School.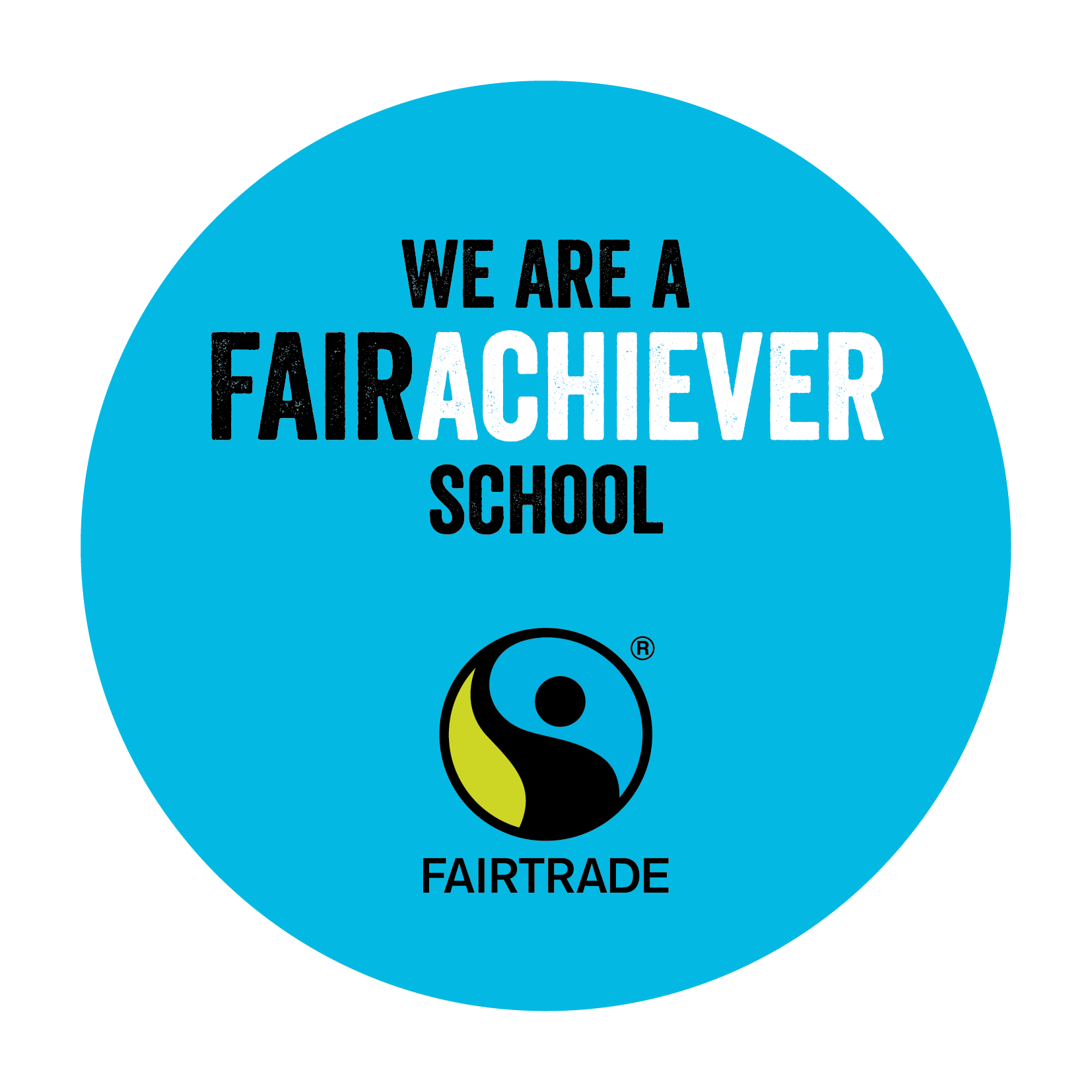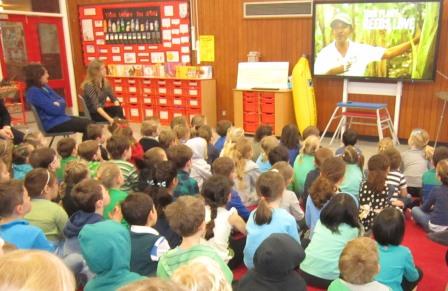 We first gained FAIRTRADE School status in February 2014 and have continued to operate as a FAIRTRADE School. In October 2022 we were once again awarded the Fairachiever School Award.
The children have been learning about the difference FAIRTRADE makes to children who live in the developing world. We celebrate FAIRTRADE day each year by inviting the children and staff to come to school dressed in FAIRTRADE colours in exchange for a FAIRTRADE wrapper.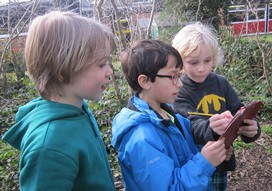 Projects so far include
Taking part in a FAIRTRADE treasure hunt
Making a huge FAIRTRADE banner to show all the countries in the world that produce FAIRTRADE goods
Cooking with FAIRTRADE ingredients
Writing to the government to ask for the school fruit scheme to be FAIRTRADE
Writing to Prince Charles (when he was still a Prince) to ask for the school fruit scheme to be FAIRTRADE
Making a colourful collage using FAIRTRADE packaging
Making a presentation about our school at the International FAIRTRADE Conference.
Making and selling Fairtrade cookies to raise money for Fairtrade
Writing to supermarkets asking them to stock more Fairtrade items
A Fairtrade alphabet in our weekly newsletter, this is now written by the children in Year 2
Writing to the caterers asking them to use Fairtrade products where available
We received positive feedback from the Fairtrade Foundation to our application to be a Fairachiever School. They said: 'Baking is such a lovely way to support Fairtrade, again it enabled students to develop a whole range of skills whilst learning about Fairtrade with the bonus of a lovely cookie at the end!' and 'It is very clear that Fairtrade is embedded in the school ethos, from lessons to whole school activities. We are really pleased that you have made such good use of Fairtrade resources from the School website and that you are linking Fairtrade with wider sustainability issues. It is fantastic that children can articulate what Fairtrade means to them and that they are taking these ideas home to share with their families.'